If you have ever wished you could play a musical instrument, the good news is that technology has made things simpler than ever.
YouTube is a great place to start because it offers in-depth musical tutorials without requiring you to pay for classes.
In today's digital age, music production has advanced to the point that most of our musical instruments are now digital. 
Several App Stores offer lots of applications for learning how to play a variety of instruments such as the guitar, keyboard, and drums, which are now computerized. 
This article provides a well-researched list of the top best musical instrument apps for Android and iOS.
Top Best Musical Instrument Apps for Android and iOS
1. Ultimate Guitar
Ultimate Guitar is a wonderful and helpful application for musical instruments that will provide everything you need. 
It offers a huge selection of music selections, including chords for the guitar, ukulele, lyrics, and tabs, all accessible from your phone. 
You can also listen to over 800,000 songs, and change the lyrics, tabs, and chords to suit your needs on this app. 
You can easily install and use this app on an iOS or Android device.
2. FL Studio Mobile
FL Studio Mobile, which is well known and well developed, is compatible with iOS and Android devices. 
This app will also be helpful to you if you plan to become a deejay because you can record, alter, and render full musical compositions following your preferences. 
FL Studio Mobile makes it simple to include original effects like filters, delays, phasers, high/low bass, and volume tweaks in whole tracks. 
FL Studio Mobile has a ton of features that will simplify your work.
3. Yousician
Yousician application program works similarly to Simply Piano in that it listens to your music as you play your favorite musical instruments and then provides you with feedback based on how you are doing. 
No matter what instrument you play such as the guitar, piano, ukulele, and bass, this course will provide you with step-by-step tuition to help you get better all around. 
Yousician can also teach you how to play the ukulele, piano, guitar, or bass by providing step-by-step video tutorials that will lead you through the fundamentals and into much more complex methods. 
There are more than 1,500 missions and exercises, as well as detailed instructions on music theory and weekly obstacles that will keep you interested in this app.
Read More:
4. Perfect Piano
Perfect Piano is the perfect application for you if you want to learn how to play the piano.
It's a truly amazing program that teaches you things in a way that makes comprehending simple and it has amazing features that will keep you interested the entire time.
You can utilize a variety of settings and features, including the single row mode, chords mode, double row mode, and two players. 
It supports USB MIDI keyboards, piano widgets, timbre plug-ins, and file sharing, and it even allows you to use your files as ringtones.
5. Metronome
The Metronome is designed to be a professional tool to help musicians play with robust accuracy. 
The metronome uses flashing LED lights to produce intricate beats and it has an extensive one-screen user interface. 
It offers you three sound sets, six different rhythmic patterns to choose from, and multitasking for an excellent musical experience.
The Metronome can be used for both daily practice and stage performance.
6. iBone
You can now play the actual trombone directly from your phone due to its compatibility with iOS and Android. 
You can easily practice and learn the trombone playing techniques, tunes, and positions necessary to become a true professional with the help of roboBone and iBone's Songbook.
With iBone, you can play the trombone whenever you want and anywhere with it. 
7. Bongos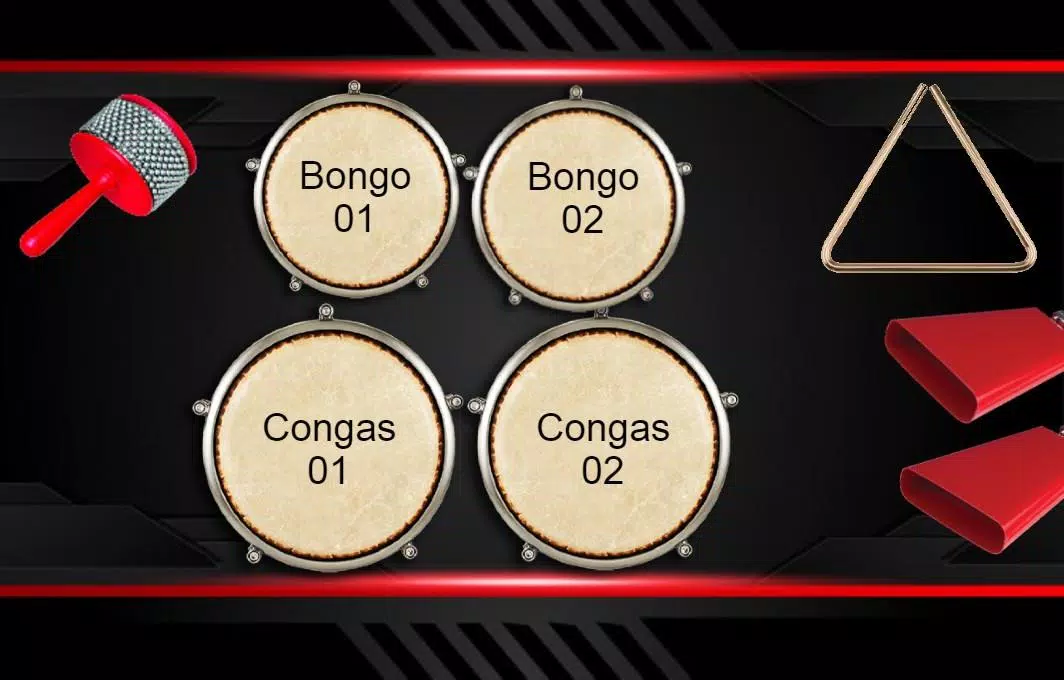 Bongos is the ultimate drumming app that offers music fans quality enjoyment and is one of the best musical instrument applications for Android and iOS. 
It doesn't matter if you're a pro or a beginner, because its exceptional capabilities enable you to play the drums as they should be played.
Bongos app contains different professionally produced tunes that will enhance your musical experience as well as eighteen distinct Bongo samples.
8. MorphWiz
MorphWiz is a powerful tool that will enable you to display your musical side through wonderful sounds. 
MorphWiz is a radically innovative and revolutionary MIDI musical instrument that can be used on stage and in the studio.
By navigating the galaxy spins, you can utilize a variety of songs and tunes. Both your Android and iOS device will be able to use and install this app.
9. Pro Metronome
Pro Metronome is a powerful musical tool that enables you to tailor your musical practice techniques to match the required standards. 
It allows you to access polyrhythmic settings, change beat sounds, ascents, and loudness, and build intricate patterns. 
You can also utilize vibrations or LED lights to make sure your practiced beat is flawless.
Pro Metronome has a spinnable wheel to alter the BPM and manual input for numbers. It also shows the Italian numbers that correspond to the tempo.
10. Simply Piano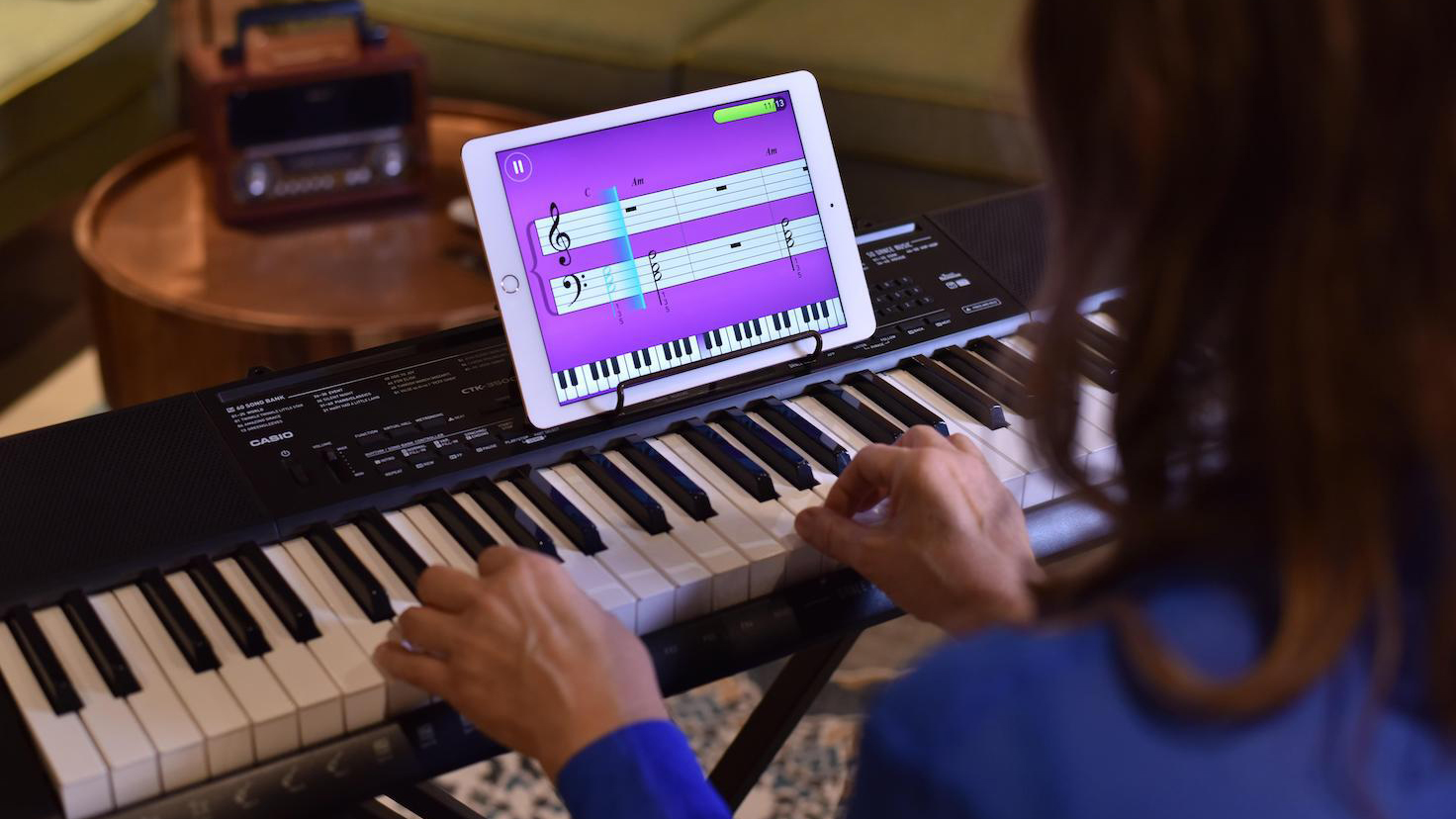 Simply Piano is the ideal option if you play the piano and are looking for the best program to help you advance your abilities. 
With this app, all you have to do to start playing the piano is set your smartphone down on your acoustic.
This app will also provide comments on your performance and you will be able to enroll in a full course and start your path to professional hood.
This app includes courses for different musical tastes and playing levels.
Conclusion 
Musical instruments are the basic needs of every musical artist because they are used to create musical notes.
You will easily learn various musical instruments from these musical instruments apps for android and iOS provided in this article.